We made you laugh the first time, will it happen the second time around? Enjoy our 2nd edition of HP memes!
- From :
Magical Memes #2
Here is your weekly meme dealer with some Good old HP memes!
The first edition was a success and we have a lot more to share with you all! So sit back, grab some pumpkin-juice and start laughing!

We are proud to present you the Magical Memes part 2!
We can only answer with a gif: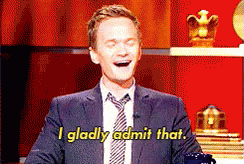 #DumbledoreIsASavage.
Well I guess he regrets being himself...I wonder why.
Well I'm deff Ravenclaw xD And who are you?
This was it for now but fear not, we will be back with a lot more! And we mean with a lot, so keep your eyes out and see you all next time!
With all the love,
Tristan Ashton and the SoMe-Team! ♥