During and after filming the Harry Potter saga, Emma kept attending school, and apparently she didn't portray a very smart, intellectual person, she is one herself! In June 2006, Emma did her GCSE exams, in which she'd gotten eight A's and even two double A's! I guess you can say Hermoine would not be disappointed in her. After finishing high school, she went to
Brown University
in the US, which she graduated in May 2014. At this time the saga had ended for about four years already. Can you imagine filming, and graduating your school/college at the same time! I can't!  
2014 was a busy, important year for Emma. Not only did she graduate college, she also became the ambassador for the
United Nations
, in which she stood up for women's rights, and fought for women to be treated equally.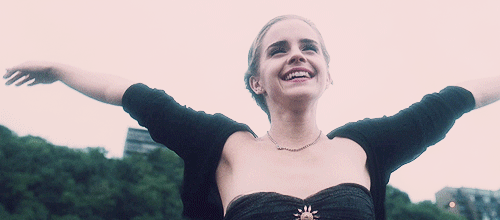 Movie wise, Emma didn't sit still either. She appeared in
The Perks of being a Wallflower (2012)
, amongst Logan Lerman (known from Percy Jackson and the Lightning Thief), Ezra Miller (who plays the Flash in DC's Justice League), and Nina Dobrev (the Vampire Diaries). She only starred in
Noah (2014)
, with Russel Crowe, Jennifer Connelly, Anthony Hopkins, and Logan Lerman once again. I guess you can say she has been busy, very busy, once again!  
But maybe one of the most popular appearances she's made since Harry Potter, was in
Belle and the Beast (2017)
, where she appeared as the friendly Belle. This musical movie was a big international hit, in which she even got to sing! And boy, can she sing. Personally, I really enjoyed her voice.
This was obviously just a short summary about what she's been up to, because she has done a lot more, but too much for me to list and discuss. Is there anything else you think I missed that should have been mentioned?
Also, if this will be a returning blog post, what actor would you like to see me focus on next time?
With all the love,
Lara Mountainheart and the SoMe-Team! ♥